'Stationery Industry gets CREATIVE this Lockdown!'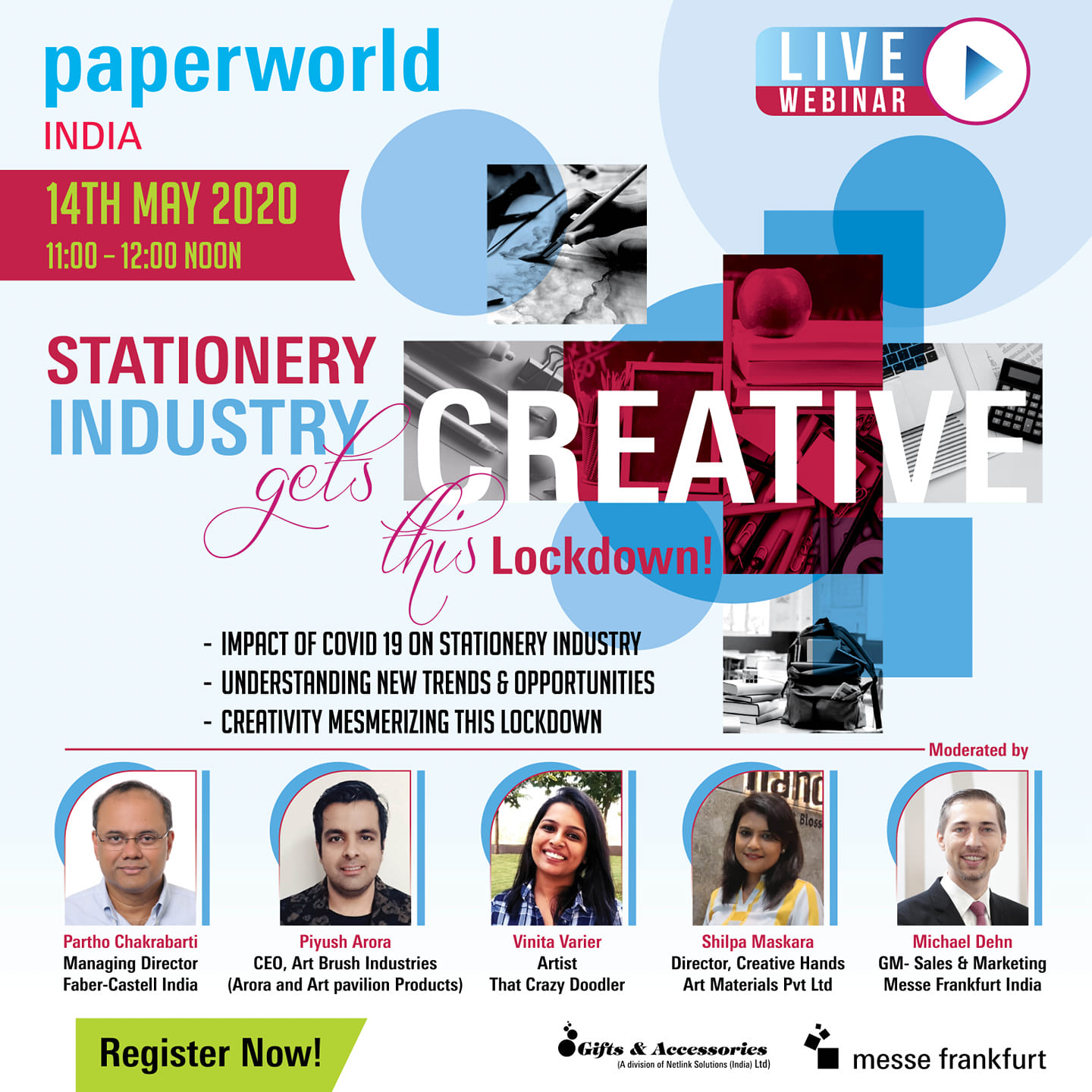 "Art" is considered as a therapy that brings mental peace, however the disposal of art supplies is not easily accessible Just like other essential commodities, "Should art supplies be categorized as an essential commodity?" "Should the dealers be encouraged to place orders to procure the supplies so that they can provide home deliveries to the customers within their vicinity.?"
With the current economy in the COVID-19 era, every business thrives for survival and to revive its financial stability. The global lockdown situation has provided ample time for enterprises to plan their business strategy.
Paperworld India presented an interactive Expert Panel Talk to address all your quires at a virtual platform to connect the diversified value chain of key buyers interested in knowing the best way forward this Lockdown.
Prominent panel experts sharing key highlights on:

 Impact of COVID19 on Stationery Industry
Understanding new trends & Opportunities

Creativity mesmerizing this lockdown

Pragmatic, practical, and real-time insights 
Live Interviews & Q/A session
Key takeaways and new perspectives
Copy the URL in the browser to view the complete webinar - https://youtu.be/49GGWJOlS8M